Published: 09 February 2022

09 February 2022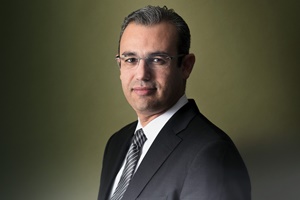 The Siemens Energy Supervisory Board appointed Karim Amin as Member of the Executive Board, effective March 1, 2022. Karim Amin (44) is succeeding Jochen Eickholt (60) who will leave Siemens Energy to serve as the new CEO at Siemens Gamesa Renewable Energy, in which Siemens Energy holds a majority stake of 67%.
Karim Amin currently is Executive Vice President for the Siemens Energy Generation division. As member of the executive board, he will be responsible for the Generation and Industrial Applications divisions and continue to lead the Generation business.
Karim served in various management positions and had experience in service operations, sales, product management and lately was responsible for the biggest division within Siemens Energy (26.000 employees). He graduated from Cairo University as an Electrical Engineer and holds an MBA from Warwick Business School in the UK. Karim has been leading the performance improvement for the Generation Division since the establishment of Siemens Energy.