Published: 11 October 2018

11 October 2018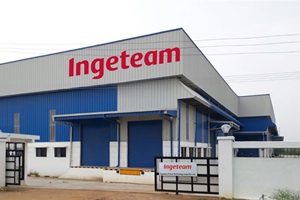 Ingeteam has announced that it opened a new facility in the vicinity of Chennai to satisfy the demand for wind power converters and control cabinets by both local and international OEMs with operations in India.
Located in the Tamil Nadu region the company will manufacture electrical components following the same standards and processes as Ingeteam's other production facilities in Spain, USA and Brazil. The 3,500 m² new facility has been specially developed to meet the needs of a promising and demanding market, such as India. This production center is based on a modular design and can be easily modified. The production lines are agile, so they can quickly be adapted to meet new client requirements. In addition, the floor space availability will enable Ingeteam to expand the facility on demand. Production at the new facility started in August, with first deliveries made in September. Serial production started in October.