Published: 19 February 2019

19 February 2019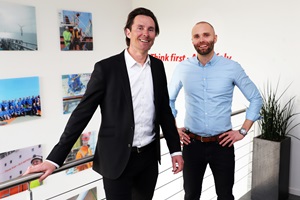 Global Wind Service (GWS) has announced that the Board of Directors has appointed Michael Høj Olsen as Chief Executive Officer (CEO), taking over from Co-founder Lars Petersen who will continue with GWS in the role of Chief Commercial Officer (CCO) with responsibility for sales and business development.
Michael joined GWS in 2014 as Chief Commercial Officer. Prior to joining GWS, Michael Høj Olsen spent over four years at Vestas where he held roles in marketing. He holds a Cand. Merc. in Marketing, Strategy and Business administration from Aarhus University. Since it was founded in 2008, GWS has grown into a global installation and service provider with offices in ten countries, over 1,000 employees and revenue of more than € 100 million.