Published: 22 April 2022

22 April 2022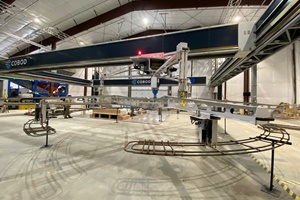 GE Renewable Energy has inaugurated a new research and development facility that will conduct research on how to 3D print the concrete base of towers used in wind turbines.
The research will enable GE to 3D print the bottom portion of the wind turbine towers on-site at wind farms. The research being conducted in the Bergen (NY, USA) facility is supported in part by a grant from the US Department of Energy. A team of 20 people will continue to work on optimising the 3D printing technology with first applications in the field anticipated within the next five years.