Published: 07 November 2016

07 November 2016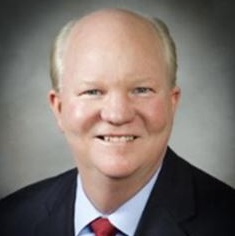 GE Renewable Energy has announced the appointment of John Lavelle as CEO of its Offshore Wind business. The appointment is effective November 1. In this role, Lavelle will lead the global business strategy with the mission to become one of the top three players in the offshore wind industry globally.
Lavelle succeeds Anders Soe-Jensen, who will continue as Offshore Wind's Commercial and Business Development leader. Lavelle is a 33-year GE veteran and officer of the company. He has led GE businesses, such as Digital Energy and Gasification, as well as GE Energy Project Operations. John is a native of Holyoke, Massachusetts. He holds a Bachelor of Arts in Liberal Arts from St. Anselm College in Manchester, NH, and a Bachelor of Science in Mechanical Engineering from the University of Massachusetts Lowell.