Published: 10 January 2019

10 January 2019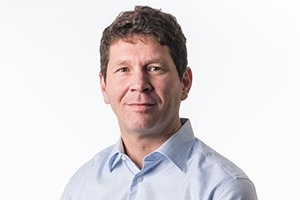 Gardline has announced the appointment of Christiaan Vermeijden as Chief Executive Officer, effective immediately. Christiaan Vermeijden will replace Gardline's current interim CEO, Gerben Eggink.
Christiaan joins Gardline after leaving his position as CEO at Norway-based Electromagnetic Geoservices (EMGS). Prior to his role with EMGS, he was part of the executive management team and global offshore geotechnical director at Fugro.
Related Articles
The Lake Erie Energy Development Corporation (LEEDCo) began a comprehensive geotechnical investigation of the soils under Lake Erie today where they plan to ins

Iberdrola has awarded two contracts, worth €18 million, to British company Gardline Group and GEO of Denmark. The companies will conduct a full geological survey of the Baltic Sea area where the Wik ...Windtech International - Windtech International is the worldwide information magazine for the wind energy industry. It provides the ideal forum for the promotion and explanation of new products, techniques and applications. This trusted and well-respected source of information is read regularly by an increasing readership