Published: 04 March 2021

04 March 2021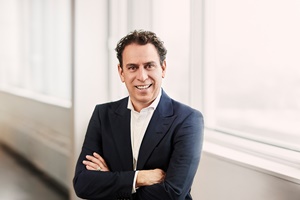 Technostrobe has announced the appointment of Francis Lacombe as the Company's President. Mr Lacombe, who has been Vice President of Technostrobe since 2008, will take over from the company's founder, Guy Buisson, who will be retiring in June 2021. He will also acquire company shares, held by Mr Buisson, to become the sole owner. In addition to his new duties, Mr Lacombe will retain responsibility for business development.
The company of about 60 employees has developed a number of innovative products, including the LIDS (Lighting Intensity Dimming Solution) technology for wind turbines which combines visibility measuring devices, LED lighting equipment and a communications network. In 2018, Technostrobe acquired a majority interest in ITO Navaids, a Dutch company specialising in marine navigation aids.
In order to maintain the necessary level of technical expertise within the senior management team, Technostrobe has recruited a new Vice-President of Operations, Guy Beauséjour, who joined the company at the beginning of January 2021. Mr Beauséjour will be responsible for a number of improvement projects, including new products and software currently under development or to be introduced over the next few years.