Published: 07 July 2017

07 July 2017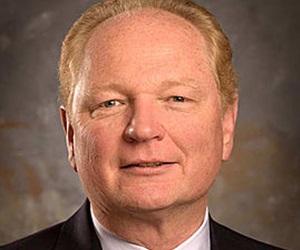 LogiLube, a company providing Big Data predictive analytic solutions for the wind energy and oil & gas industries, has announced it has added former GE Wind Energy and Clipper Windpower executive Lawrence (Larry) Willey to its Strategic Advisory Board.
Willey will work closely with the LogiLube team to strategically guide the company as it introduces it's new SmartGear and SmartParticle IoTCM (Internet of Things Condition Monitoring) technology to the global wind energy market. Prior to his current post, Lawrence had a 38-year career in industry including utility-scale and distributed wind power, large steam and gas turbines for electric power generation and aircraft gas turbines. He held executive leadership positions with Northern Power Systems, Energy Northwest, Clipper Windpower, General Electric and Pratt & Whitney.