Published: 07 February 2020

07 February 2020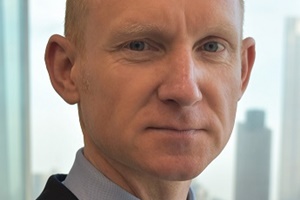 Foresight Group has announce the appointment of Steven Hughes as Director and Head of Portfolio. Steven joins the 88 strong infrastructure team at Foresight with more than 22 years' experience in sustainable energy and environmental engineering.
Most recently at RES he led the Global Asset Management / Support Services business, operating over 5GW of wind, solar storage and transmission assets in UK, Europe and North American markets. Based in Foresight's global HQ in the Shard, Steven joins Foresight's asset management team who are responsible for optimising operational performance at more than 230 renewable energy projects around the world amounting to in excess of 2.2GW of solar, wind, bioenergy, hydro, battery storage and flexible generation projects in nine countries.