Published: 07 February 2023

07 February 2023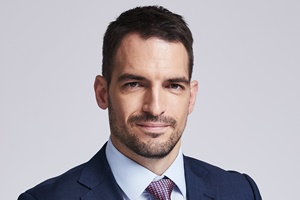 Iberdrola has decided to integrate all its business activities in Germany and the new company will be named Iberdrola Deutschland. With headquarters located in Berlin, the company plans to open new offices in other cities such as Hamburg, Frankfurt and Munich in the near future.
Through its Offshore and Onshore Divisions, Iberdrola Deutschland is active in the planning, construction and operation of offshore and onshore wind farms as well as solar photovoltaic plants. Through its Commercial Division, Iberdrola Deutschland offers its commercial and industrial customers tailored supply solutions for green energy, including electricity supply, long-term PPA contracts from Iberdrola´s own renewable assets, portfolio management services as well as on-site PV solutions. The company has appointed Felipe Montero as CEO of Iberdrola Deutschland alongside an executive team which includes Iris Stempfle, Managing Director of the Offshore Division and Deputy CEO of Iberdrola Deutschland, Martin Stolle, Managing Director of the Onshore Division and Sven Wolf, Managing Director of the Commercial Division.