Published: 21 January 2020

21 January 2020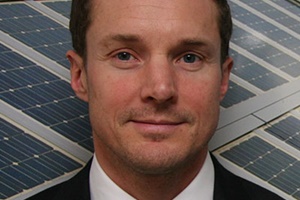 Eurelectric has employed Bruce Douglas as director for business development and communications. Mr. Douglas holds an MSc. in Renewable Energy Systems Technology and has over 20 years of experience in the energy sector, mostly dealing with strategic, operational and financial matters across a range of international markets.
He joins Eurelectric after serving as Deputy CEO of SolarPower Europe for the past 5 years. During this time he helped broaden the scope of activities to include storage, e-mobility and digitalisation. He also established and coordinates the RE-Source Platform, an alliance of stakeholders promoting corporate renewable energy sourcing. Earlier in his career, Mr Douglas served in WindEurope for 10 years – as head of sales and marketing and COO. He also founded both the Global Wind Energy Council (GWEC) and the Global Solar Council (GSC). Bruce Douglas will join Eurelectric in May.