Published: 09 September 2021

09 September 2021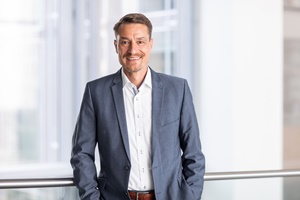 Since 1 September, the Generation Portfolio Development business unit at EnBW has been managed by Michael Class.
He is responsible for the development, construction and operation of the company's new construction projects in the Generation business field – including projects in the offshore and photovoltaic sectors, the construction of new gas-powered power plants, and the further expansion of onshore plants and the international renewable energy business. The 53-year-old is following in the footsteps of Dirk Güsewell, who took up a position on the EnBW Board of Management on 1 June 2021, where he will be responsible for the company's grid-bound business in the System Critical Infrastructure department.