Published: 03 August 2016

03 August 2016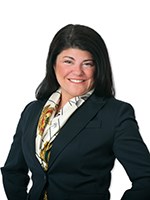 Northern Power Systems has announced the appointment of Ciel R. Caldwell to the company's board of directors. Ms. Caldwell currently serves as the company's senior vice president for operations and finance, a role to which she was promoted in May 2016.
Ms. Caldwell previously held the position of chief financial officer for the company from February 2013 to May 2016, and Vice president and corporate controller from February 2011 to February 2013. Ms. Caldwell holds a B.S. in accounting from Babson College.