Published: 30 April 2019

30 April 2019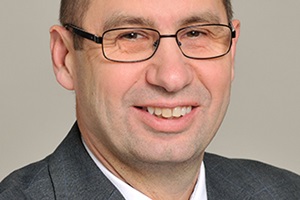 Broadwind Energy has announced that Daniel E. Schueller, has been named President of Towers and Heavy Fabrications, effective May 1. Schueller, 56, currently serves as the President of the Gearing segment, Brad Foote Gear Works.
Prior to joining Broadwind, Schueller served as vice president at Bronto Skylift, a diversified global manufacturer of industrial and municipal aerial lift equipment. Previously, he served as Vice President & General Manager of Federal Signal Corporation's FS Depot - FS Solutions Group. Prior to this, he held senior leadership positions of increasing responsibility at Vactor Manufacturing, Tecumseh Products, and CNH Global. Schueller holds an MBA degree from St. Ambrose University and a Bachelor of Science degree in Mechanical Engineering Technology from the Milwaukee School of Engineering.