Published: 21 September 2022

21 September 2022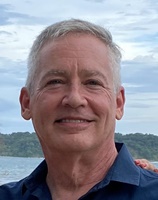 PivotGen, a renewable energy development and repowering company, has announced that Bob Grimley has joined the company as Vice President of Engineering. At PivotGen, Mr. Grimley will lead the technical team and the development of the company's technical offerings and services.
Prior to joining PivotGen, Mr. Grimley was 35-year involved in product development at GE Renewables, GE Energy, and GE Aviation businesses. As an Engineering Executive he ran the systems teams responsible for bringing all GE wind turbine generator products and product enhancements from concept stage to full deployment. He also led many of the assessment processes for potential acquisitions of various technologies and companies. Earlier in his career, he held various leadership positions at GE, helping to develop new industrial gas turbine and jet engine technologies and products.