Published: 06 September 2016

06 September 2016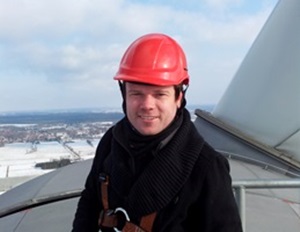 Beanán O'Loughlin, Senior Wind Energy Analyst, joins AWS Truepower from Enercon where he managed international site suitability studies.
Prior to Enercon, he worked as a wind analyst with SSE Renewables in his native Ireland and in the UK. He has extensive experience in mature and emerging markets in Northern Europe, East Asia, and Oceania.
Related Articles
K2 Management has announced the appointment of Mr. Craig Moller as Director of Engineering for their US activities.

Gill Howard Larsen has been appointed as Director of Due Diligence. Gill has long experience as a wind and IPP project developer and owner including with Edison