Published: 04 September 2018

04 September 2018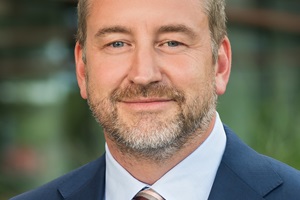 The Management Board of wpd AG has been expanded from two to three members. On September 1st 2018, Achim Berge Olsen was appointed as a new member of the Management Board alongside Dr. Gernot Blanke and Dr. Hartmut Brösamle.
Berge Olsen will from now on also be responsible for the offshore wind division at group level. Achim Berge Olsen was born in 1972 and has been working at wpd group for 17 years. After studying law in Freiburg and Stockholm, Berge Olsen worked as a lawyer in Sweden and Germany before joining wpd at the beginning of 2001. There he was responsible for the building of wpd's offshore business. Under his leadership, wpd received the full approval package for 14 offshore wind farms so far and has developed a portfolio of 22 projects.