Published: 15 April 2021

15 April 2021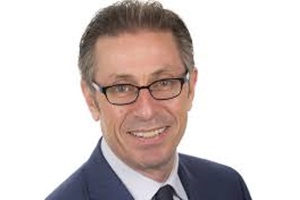 An affiliate of 547 Energy, the clean energy investment platform of Quantum Energy Partners, has announced that it has partnered with European clean energy industry veteran, Andy Kinsella, to launch a new company with a mission of developing, constructing, owning and operating a multi-gigawatt portfolio of onshore wind, solar and energy storage projects throughout Europe.
The new platform, Aer Soléir, will be headquartered in Dublin, Ireland. Kinsella brings over 35 years of experience in the international energy sector and has held leadership positions at companies including Ireland's Electricity Supply Board (ESB), ESB International, GE, Siemens and most recently Mainstream Renewable Power where he served as CEO. In addition, Kinsella has been a member of the Renewables Industry Advisory Board of the International Energy Agency (Paris), was Chairman of Smartwind (a Mainstream-Siemens-Ørsted JV offshore wind development company), a member of the Energy sub-Committee of the British Irish Chamber of Commerce and Member of the Advisory Committee to the Independent Committee on Climate Change (London). 547 Energy aims to maximise value for its investors by partnering with leading entrepreneurs who are driving growth in the clean energy economy.