Windtech Future
Published: 04 February 2019

04 February 2019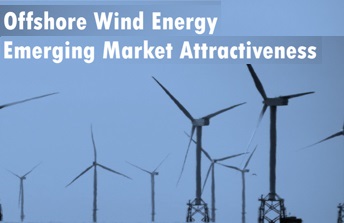 With more than US$ 647 million of foreign direct investment in offshore wind project development and domestic supply chain ramp-up at stake, Taiwan risks losing its mantle as one of the hottest offshore wind energy markets in the world. At the heart of this is the change in the feed-in tariff, which could face a steep reduction.
By Philip Totaro, Founder and CEO, IntelStor, USA
The Taiwanese Ministry of Economic Affairs proposed setting the feed-in tariff (FIT) for wind power to TWD 5.1 per kWh in 2019, down 12.71% from TWD 5.8 per kWh in 2018. This action has led several offshore wind project developers to wait for further clarification before re-engaging with potential offtakers as well as supply chain companies who are all poised to make significant capex investments there.
Deputy Minister of Economic Affairs Tseng Wen-sheng recently stated that 'The industry's success also has to do with the nation's economic, financial, industrial and legal environment…'. If the FIT change becomes permanent, this potentially leaves the door open to other forms of commercial incentives which could be offered to the industry in lieu of the FIT reduction.
These alternative incentives could include tax or other financial incentives for domestic production commitments, or preferential finance rates from domestic financial institutions for project development or other capital investments.
Domestic supply chain companies including Century Iron & Steel and China Steel are optimistic about a sensible solution, but they have also warned that without a FIT scheme that offers a reasonable rate of return for the companies involved, Taiwan could miss out on the opportunity to become a leader in the Asia-Pacific region.
In the meantime, the South Korean energy ministry has set a goal of increasing the portion of renewable energy from the current level of 7% to 20% by 2030. It will also phase out nuclear energy when those plants reach the end of their service lives.
At the beginning of November 2018, the South Korean government entered into a renewable energy cooperation agreement with Denmark. The agreement contemplates cooperation on the development of energy policy and regulations for renewable energy in South Korea. The agreement will also enable joint development of projects between Danish and Korean companies as well as joint technology development, technology transfer and support for domestic turbine and foundation production.
South Korea also recently announced a 4GW hybrid solar offshore wind complex that will be built in the Saemangeum reclaimed land area in Gunsan, Jeollabuk-do Province. The government plans to facilitate KRW 10 trillion of private investment in the Saemangeum area to establish this solar/wind complex, along with research and development centres which will assist in the development of new technologies to make them more efficient.
Governments around the world will soon learn that making firm commitments to renewable energy capacity additions, along with the requisite support schemes, will lead to significant growth in their gross domestic product and foreign direct investment.
| | | | | | | |
| --- | --- | --- | --- | --- | --- | --- |
| | Country | Installed capacity | Under construction | Consented capacity | Proposed capacity | Comments |
| #1 | USA | 30MW | | 1.5GW | 38.8GW | Still considered an emerging market with only 30MW installed, we anticipate continued focus thanks to the success of the Bureau of Ocean Energy Management auction in Massachusetts and pending auctions in New Jersey, New York and other states |
| #2 | Taiwan | 8MW | 229MW | 904MW | 13.8GW | Recent policy changes on feed-in tariffs have the major developers in the market spooked, but with so much capital investment and foreign direct investment at stake, an amicable resolution is likely which will get the Taiwanese market back on track |
| #3 | Poland | | | | 9.8GW | While still in the midst of a tenuous political scenario and incumbent coal still dominant in the market, we remain confident that several GW will be exploited for domestic consumption and export to its Eastern European neighbours |
| #4 | Japan | 29MW | 250MW | | 6.1GW | Recent policy moves to more fully exploit the wind resource potential of Japan leave the market poised to see an upturn in capacity additions with a particular focus on floating foundations |
| #5 | Vietnam | 205MW | 202MW | 408MW | 13GW | Huge upside potential awaits a market with growing electricity demand. Some initial experience with installation of intertidal and nearshore projects puts many project developers, EPC contractors and OEMs in a strong position |
| #6 | Turkey | | | | 1GW | Significant wind resource lies unexploited with the Black Sea and the Sea of Marmara ideal for existing fixed bottom foundation technology widely used throughout Europe, but political and currency risks hold back major development |
| #7 | India | | | | 3.1GW | Investigation into the exploitation of offshore wind resource potential remains ongoing with a commitment for 30GW of development by 2030, but no firm tender for offshore capacity has been issued yet |
| #8 | Brazil | | | | 11.2GW | Watch for the Petrobras/Equinor relationship to potentially jump-start this market, but the political uncertainty which remains in Brazil coupled with the financial stability and health of Petrobras may have an impact on the pace of buildout |
| #9 | Azerbaijan | | | | 200MW | While Azerbaijan may not be on many lists of top offshore emerging markets, the promise of the Caspian Sea resource could make the country a huge net exporter of renewable energy to neighbours Armenia, Georgia and Turkey |
| #10 | Australia | | | | 2GW | The Star of the South project would move Australia into becoming a major global offshore wind energy market, but approvals for this endeavour remain mired in the queue |

Table 1. Emerging offshore wind market attractiveness