Windtech Future
Published: 30 September 2015

30 September 2015
As the renewables industry contemplates the future of technology, we contend, as we have in the past, that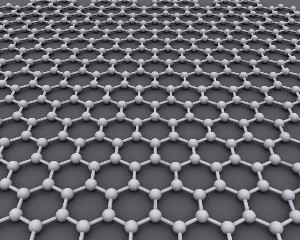 materials science will have the greatest impact on forthcoming cost reductions. With significant investments being made in R&D, we see a few classes of materials which deserve special attention, and potentially some additional investment.
By Philip Totaro, Founder & CEO, IntelStor
Power conversion efficiency
While most renewable energy systems operate at over 90% power conversion efficiency, there is still room for improvement. Synthetic materials look poised to make a dramatic impact.
Graphene and germanene are two emerging synthetic materials that could improve system-level electrical conversion efficiency by 5–7% while reducing mass of the generation and electrical systems.
According to the University of Manchester, which first uncovered graphene in 2004, 'It is ultra-light, yet immensely tough. It is 200 times stronger than steel, but is incredibly flexible. It is fire resistant yet retains heat. It is a superb conductor, but not even helium can pass through it.'
Similarly, germanene, which was developed in 2014 by a team of European researchers, can be used in a transistor that would remain at room temperature but increase output due to the power density of the material. This would mitigate the need for expensive and bulky cooling systems on electrical converters and generators/motors and potentially improve durability by up to 50% for certain electrical system components.
The processing technology for development and mass production of synthetic materials has significantly improved lately, but wide-scale commercial use of power electronics or energy storage products comprised of these wonder materials is still several years off.
In the interim, silicon carbide (SiC)-based transistors are actively being investigated for use in converters, and are already commercialised for some solar applications. SiC-based insulated-gate bipolar transistors (IGBTs) offer much higher performance at the same temperature levels as conventional IGBTs. Nevertheless, scaling of the supply of SiC-based IGBTs will be necessary to achieve a cost/benefit parity.
Structural enhancement
Nanoparticles, essentially arrangements of carbon atoms in various configurations, have a multitude of applications from structural enhancement to energy efficiency. They are also currently being explored for their properties related to ice-phobic or erosion protection coatings, their addition to lubricant additives and as resurfacing agents. While the production of these nanoparticles has become more cost-effective, the manufacturing process to apply them to surfaces consistently and uniformly still requires more development.
Metal–composite hybrid materials which combine lighter weight composites with the durability of aluminium, zinc, copper or steel can enable the manufacture of structural components with slightly more mass than carbon fibre but at significantly lower cost. Look for these to show up in wind turbine blades in the near future.
We're still a way off from 3D-printed 80m-long wind turbine blades, but expect to see more on this in a few years as sub-components manufactured with this technique are presently under evaluation.
All told, the materials revolution for renewables is set to have a profound impact. A keen eye will spot investment opportunities which will cultivate the next generation of commercially viable and cost-competitive renewables.