Published: 13 February 2023

13 February 2023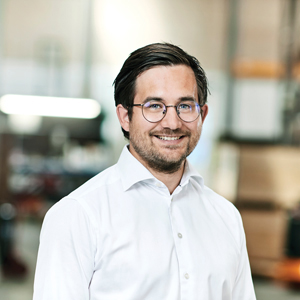 Is it not about time that we rethink the approach to patents in the wind industry to foster innovation, standardisation and scalability?
By Jesper Sloth, Chief Marketing Officer, Polytech, Denmark
'The Buyer shall own exclusively all intellectual property created in or resulting from the Supplier's performance under this order.'
This is a standard phrase that many companies in the supply chain are met with in the wind industry. Reading recent articles in which we celebrate the number of patents filed in the industry makes me wonder whether the vast amount of patents is actually positive for the green transition and for the wind industry in general?
In recent years, more than 50% of the patents in the wind industry have been filed by the four large western wind turbine manufacturers. Patents can be a necessity to protect core technology, but the vast majority of these patents are in non-core areas, which would benefit a lot from standardisation, scalability and further innovation.
The first example of this is transport equipment for wind turbine components, which is one of the heavily patented areas, which has driven all wind turbine manufacturers to invent their own solutions, instead of having best practices and standards in the industry that would limit the heavy capex burden that is currently crushing the industry.
The second example is lightning protection systems for wind turbine blades, in which all wind turbine manufacturers are developing and patenting their own approach for protecting carbon blades, while at the same time reducing the amount of blades produced for a given turbine type. This is another example of an area that calls for standardisation and scalability to reduce supply chain risk and to reduce opex and capex.
And there are many more examples.
Several studies show that < 5% of patents are used. The rest are never commercialised and only act as barriers to further innovation, standardisation and thus scalability. Many such patents are driven by patent incentive programmes, which is common in larger corporations (i.e. monetary benefits to employees that author or co-author patents) because the more patents the merrier.
Maybe it is about time that we reconsider the approach to patents in the industry, stop celebrating high numbers of patents and rewrite the standard contracts slightly to allow innovation and scale to thrive in the supply chain?
Related Articles
XZERES has acquired the assets of Southwest Windpower. The assets include Southwest Windpower's Skystream product line and next-generation Skystream product designs, related IP portfolio, manufacturin ...Windtech International - Windtech International is the worldwide information magazine for the wind energy industry. It provides the ideal forum for the promotion and explanation of new products, techniques and applications. This trusted and well-respected source of information is read regularly by an increasing readership

Totaro & Associates has launched a global marketplace and central clearinghouse within the wind industry for intellectual property (IP) and technology to be bought, sold or licensed.    The focus will ...Windtech International - Windtech International is the worldwide information magazine for the wind energy industry. It provides the ideal forum for the promotion and explanation of new products, techniques and applications. This trusted and well-respected source of information is read regularly by an increasing readership

Romax Technology adds two patents granted to its portfolio of inventions. During a global project building a wind turbine test rig in Asia, the Romax team discovered the need for flexibility within ...Windtech International - Windtech International is the worldwide information magazine for the wind energy industry. It provides the ideal forum for the promotion and explanation of new products, techniques and applications. This trusted and well-respected source of information is read regularly by an increasing readership

Stormy Weather Ahead for Intellectual Property in the Wind IndustryIntellectual Property (IP) rights, such as patents, trademarks and designs, have played a minor role in the wind industry in the last ...Windtech International - Windtech International is the worldwide information magazine for the wind energy industry. It provides the ideal forum for the promotion and explanation of new products, techniques and applications. This trusted and well-respected source of information is read regularly by an increasing readership

General Electric Company (GE) announced today that it has filed a patent infringement complaint against Mitsubishi Heavy Industries, Ltd. (MHI). In the complaint GE alleges that MHI infringes on two ...Windtech International - Windtech International is the worldwide information magazine for the wind energy industry. It provides the ideal forum for the promotion and explanation of new products, techniques and applications. This trusted and well-respected source of information is read regularly by an increasing readership

In previous company announcements Vestas Wind Systems A/S has informed of various patent disputes with Enercon GmbH/Mr Aloys Wobben. ?In these disputes Mr Aloys Wobben has claimed that Vestas Wind ...Windtech International - Windtech International is the worldwide information magazine for the wind energy industry. It provides the ideal forum for the promotion and explanation of new products, techniques and applications. This trusted and well-respected source of information is read regularly by an increasing readership

Marquiss Wind Power has announced that it has completed the acquisition of the assets of Cirrus Technologies Inc. of Carson City, NV, USA. Terms of the transaction were not disclosed. Cirrus Techno ...Windtech International - Windtech International is the worldwide information magazine for the wind energy industry. It provides the ideal forum for the promotion and explanation of new products, techniques and applications. This trusted and well-respected source of information is read regularly by an increasing readership

Real Logic, Inc. has come to agreement on terms for a Real Logic subsidiary with a company developing a new generation of commercial wind turbines with optional hydrogen production and storage compon ...Windtech International - Windtech International is the worldwide information magazine for the wind energy industry. It provides the ideal forum for the promotion and explanation of new products, techniques and applications. This trusted and well-respected source of information is read regularly by an increasing readership

Mr Aloys Wobben claims that Vestas Wind Systems A/S infringes various patents; primarily in the area of grid connection, but also in other technical areas. In the area of grid connection, as previo ...Windtech International - Windtech International is the worldwide information magazine for the wind energy industry. It provides the ideal forum for the promotion and explanation of new products, techniques and applications. This trusted and well-respected source of information is read regularly by an increasing readership

In stock exchange announcement of 5 April 2006, Vestas Wind Systems A/S informed that Mr Aloys Wobben from Enercon had initiated court proceedings in England and Scotland regarding patents related to ...Windtech International - Windtech International is the worldwide information magazine for the wind energy industry. It provides the ideal forum for the promotion and explanation of new products, techniques and applications. This trusted and well-respected source of information is read regularly by an increasing readership

REpower Systems AG will enter the US market. 56 MM92 turbines are to be supplied to enXco Inc., the US subsidiary of EDF Energies Nouvelles in 2007. An option for a further 19 turbines of the same t ...Windtech International - Windtech International is the worldwide information magazine for the wind energy industry. It provides the ideal forum for the promotion and explanation of new products, techniques and applications. This trusted and well-respected source of information is read regularly by an increasing readership