Published: 27 August 2019

27 August 2019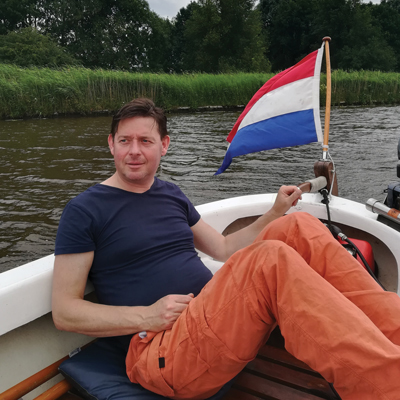 Husum Wind 2019
Once again the European wind industry will gather in Husum, Germany, from 10 to 13 September for HUSUM Wind 2019. HUSUM Wind is a platform for presenting new technology and focuses on the variety and innovative power of the German market and surrounding regions. Trade visitors to HUSUM Wind 2019 can look forward to an interesting conference and lecture programme as well as specialist seminars, workshops and matchmaking formats.
Match event
As part of HUSUM Wind, the Enterprise Europe Network is once again inviting exhibitors and visitors to a full-day b2b matchmaking event, the HUSUM Wind Match, on 11 September. The international cooperation exchange is aimed at representatives of companies and research institutions from various fields, including research and development, installation and assembly, components and suppliers, new materials, project development, and operation and maintenance. This format offers participants the opportunity to discuss cooperation possibilities in a relaxed atmosphere and to expand their own international network. The speed dating format allows participants to quickly get to know various potential cooperation partners and establish business and research relationships.
Congress
Current, application-specific and interdisciplinary topics will be presented and discussed at the HUSUM Wind 2019 Congress. The content spectrum ranges from digitalisation and big data, technology and service topics, to new business models such as power purchase agreements and legal issues. In addition, there will also be lectures in special areas such as innovation and materials research or computer security. The speakers come from the fields of industry, energy supply, certification and financing, IT, research and science. These include OEMs with topics such as technological innovation and new services, digitalisation and repowering.
Windcareer Job Fair 2019
As always, the last day of the fair on 13 September will be dedicated to careers and education in the wind industry. Around 30 companies and institutions will be presenting themselves at the Windcareer job fair in the auditorium of the congress centre.
Exhibition
Exhibitors from 25 countries are represented at this year's HUSUM Wind, with an international business share of 17%. After Germany, the top countries in terms of exhibitor presence are Denmark, Austria, Switzerland, Great Britain, France and the Netherlands. Companies from China, the USA and India from the components, service and maintenance, raw materials, and materials sectors will also be showing their products and services.
HUSUM Wind covers the entire value chain of the onshore and offshore industry in the areas of plant construction, service, planning, financing and operation, plant components and raw materials. HUSUM Wind has always been more than just a trade fair. It is the HUSUM atmosphere, the congress and special events, all bonded together by the special HUSUM spirit.
Visitors during this year's event can expect an exciting programme covering the current challenges facing the wind industry and I hope to see many of you there in person.
Enjoy reading, and see you in Husum,
Floris Siteur
Publisher