Published: 29 April 2019

29 April 2019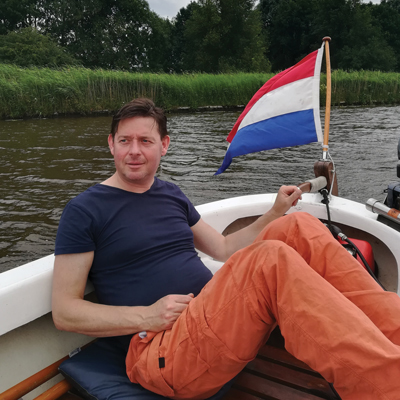 300GW of new capacity to be added in the next five years
Every other year WindEurope organises a combined conference and exhibition in a European city. WindEurope 2019 was organised in Bilbao, Spain, from 2 to 4 April. The event attracted 8,500 participants and on the exhibition floor 300 companies showed their products and services. The conference was divided into 30 sessions in which 400 presenters held their talks. Participants of the event came from 80 different countries but almost half came from Spain. That so many people were from Spain is not a surprise because the Bilbao region is the home of some of the global players in the industry like Iberdrola, Siemens Gamesa and Ingeteam. The team from Windtech International attended all days of the event and found lots of interesting topics for future articles, so whether or not you were able to attend the event itself we will update you in future issues about the new technical developments.
April is also the month in which several associations and organisations announce the annual figures for the previous year. The Global Wind Energy Council (GWEC) has published the 14th edition of the 'Global Wind Report'. The report confirms that 2018 was a positive year for the wind industry, with 51.3GW of new installations. Market-based mechanisms, such as auctions, tenders and green certificates were the main drivers behind new installations in 2018. GWEC expects strong growth in the coming period, with around 300GW of new capacity to be added in the next five years. 2018 was also a pivotal year for the offshore industry, particularly in Asia. If governments remain committed, offshore wind will become a truly global market in the next five years.
GWEC has also published the first edition of its annual 'Global Wind Market Development – Supply Side Data 2018 Report'. This represents a detailed account of wind turbines installed across the globe from all active suppliers over the past year. Key insights from the report include:
20,641 wind turbines were installed in 2018 produced by 37 manufacturers.
1 in 5 wind turbines were installed by Vestas in 2018 followed by Goldwind and Siemens Gamesa.
8 of the top 15 wind turbine manufacturers are based in China.
In 2018, Vestas, Mingyang and Goldwind were the number one suppliers in each of the three turbine technology categories, respectively: high-speed geared drive, medium-speed geared drive and direct drive.
According to the 'U.S. Wind Industry Annual Market Report, Year Ending 2018' published by the American Wind Energy Association (AWEA), the American wind power industry emerged from 2018 stronger than ever and is now able to power 30 million American homes after 8% capacity growth in 2018. Texas is home to roughly a quarter of all US wind power capacity with nearly 25,000MW installed. Also nearly 7,000MW of additional wind projects was under construction or in advanced development at the end of 2018. Texas is also the home of AWEA's annual Windpower conference. From 20 to 23 May, people from the wind industry and across energy sectors will gather in Houston at AWEA Windpower 2019. According to AWEA, this year's show is expected to grow by 10% making it the largest show in five years, so hopefully the 'old days' of a busy and vibrant show will return.
Like every year, I will be attending the AWEA show, so I hope to see many of you in Houston. And if not, keep an eye on our future issues to see what inventions and developments we discover at the event.
Enjoy reading,
Floris Siteur
Publisher
Windtech International