Published: 24 March 2016

24 March 2016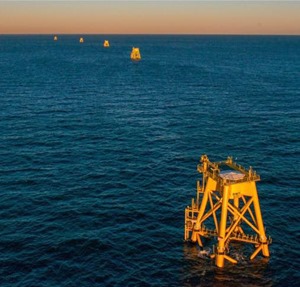 Ventolines starts working at America's first offshore wind farm, Block Island Wind Farm developed by Deepwater Wind. Ventolines has been asked to supervise the installation of the five wind turbines off the coast of Rhode Island.
For this project Ventolines will bring in people that were involved in the first offshore wind farm in the Netherlands. Block Island Wind Farm will be built on the East Coast, about 5 kilometres south-east of Block Island, Rhode Island. The farm will consist of five 6MW wind turbines. The farm is expected to be completed by the end of the year.