Published: 29 January 2020

29 January 2020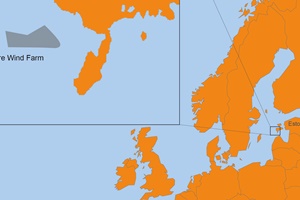 Van Oord and Saare Wind Energy have agreed to combine their forces and mutually develop the Saaremaa offshore wind farm. Saare Wind Energy is an Estonian developer involved in developing the offshore wind farm, covering 154 square kilometres, south-west of the Estonian island Saaremaa.
Saare Wind Energy started the development of the project in 2015 on basis of a thorough analysis and ample spatial planning experiences. The next phase in the development process includes the start of the Environmental Impact Assessment which will be initiated after receiving a positive decision from the Estonian authorities.