Published: 02 February 2021

02 February 2021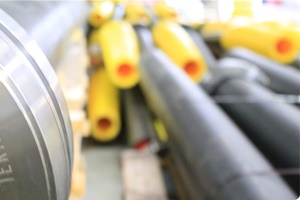 Following an award for the array cable scope in 2020, Tekmar Energy has announced that Prysmian Group has selected its Generation 10 Cable Protection System (CPS) to protect export cables on the Saint-Nazaire offshore wind farm.
Saint-Nazaire is a 480MW offshore wind farm located off France's Atlantic Coast and owned by EDF Renewables and Enbridge. Tekmar Energy's TekTube CPS will be deployed to protect the wind farms subsea export cables, whilst 160 TekLink systems will protect the array cables. The CPS will be delivered in 2021.