Published: 03 November 2015

03 November 2015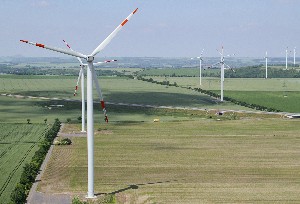 seebaWIND Service GmbH will provide full maintenance for the Esperstedt-Obhausen wind farm in Saxony-Anhalt. The farm consists of 16 Fuhrländer FL2500 wind turbines with a total capacity of 40MW.
By winning this contract the company now has 90 per cent of this turbine type in Germany under contract. The full maintenance contract begins on 1 January 2016, with a term of ten years and an extension option. In addition to 24/7 remote monitoring and comprehensive service, maintenance and repair work, including the main components, the package also includes the possibility to have site-specific optimisation measures.