Published: 21 April 2021

21 April 2021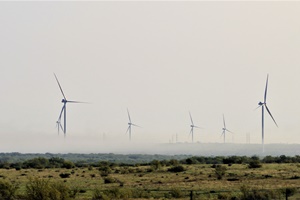 RES (Renewable Energy Systems) has announced the commercial operation of the 492MW Maverick Creek Wind Project in Concho County, Texas, USA. Construction of the project began in September 2019 and created 400 construction jobs during peak construction and 25 full-time jobs to operate the facility.
127 wind turbines will generate renewable energy to power approximately 200,000 homes annually. The project was originally developed by Roaring Fork Wind, a joint venture partnership between RES and Steelhead Americas, Vestas' development arm in North America. In August 2019, RES
announced
a joint agreement with Algonquin Power & Utilities Corp. to develop the project.