Published: 05 September 2019

05 September 2019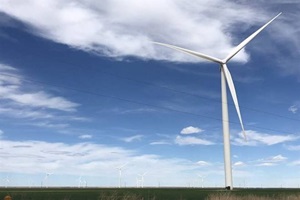 New Mexico's newest wind power facility is now up and running. Pattern Energy Group 2 LP (Pattern Development) has announced it has completed construction and begun operations at its 220MW Grady Wind facility located in Curry County, New Mexico, USA.
This is the third and final phase of a 544MW suite of wind projects. Grady Wind is utilising a total of 84 Siemens Gamesa 2.625MW wind turbines with 120-meter rotors. Grady Wind has a 25-year Power Purchase Agreement for 100% of the energy produced, and it will deliver wind power across the Western Interconnect transmission line that was also developed and placed into service in 2017 by Pattern Development.