Published: 07 September 2023

07 September 2023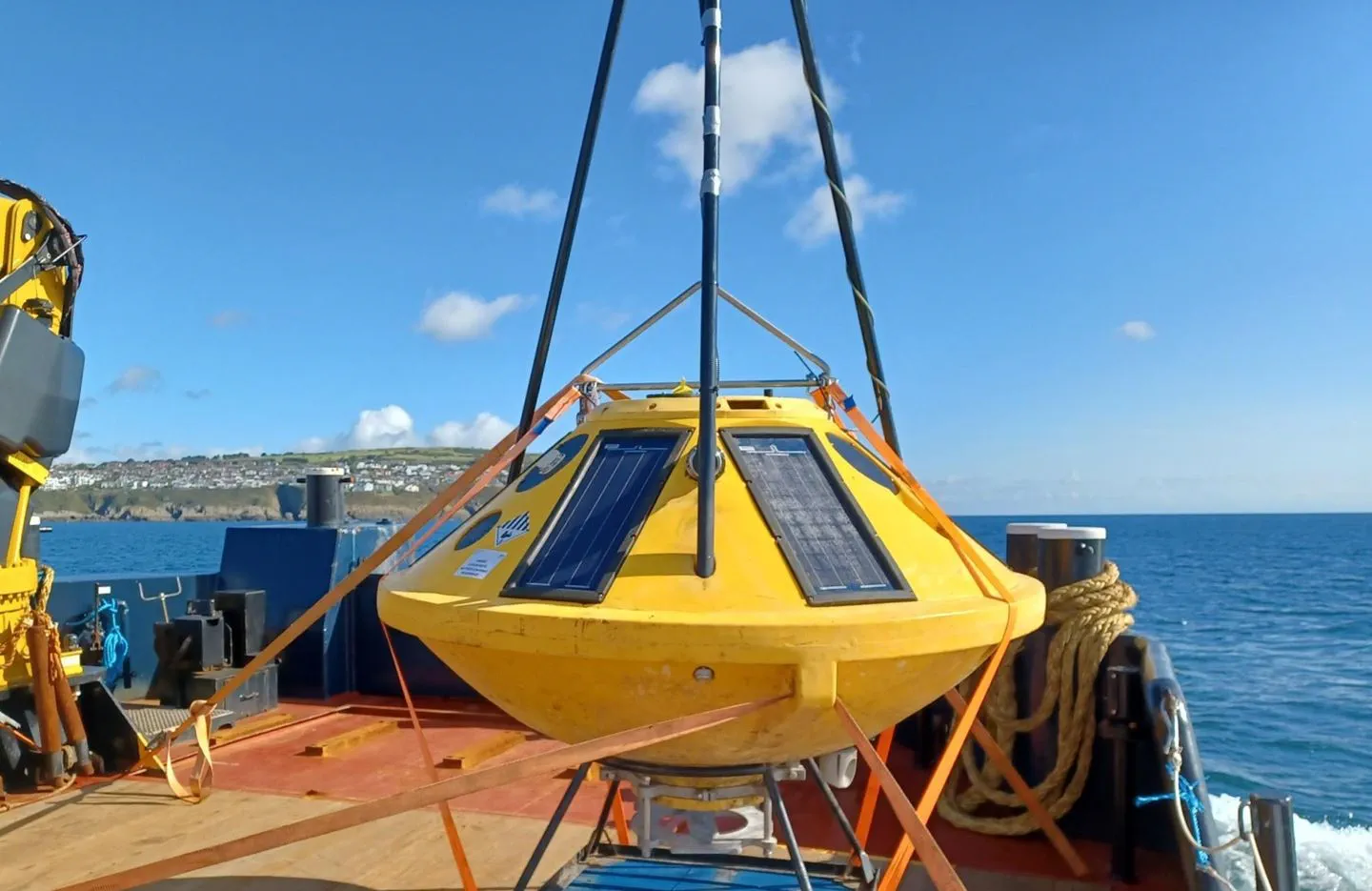 Ørsted is continuing development work on the Isle of Man's first offshore wind farm project with the deployment of a wave measurement buoy and subsea temperature monitoring device in the waters off the east coast of the Island, to determine its suitability for an offshore wind farm.
Contractors Fugro installed its Seawatch Midi buoy within the area for lease granted by the Isle of Man Government to Ørsted in 2015. The addition of a subsea temperature monitoring device to this buoy will gather data for the first time on water temperature to the east of the Isle of Man. It is hoped in the coming months and years that this data will be used by stakeholders across the Island to track trends and monitor the growing impact on the marine environment from global climate change.