Published: 03 July 2019

03 July 2019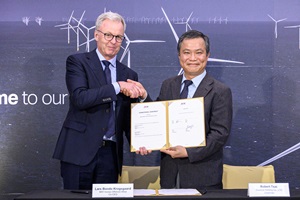 MHI Vestas has signed a contract with Swancor for the supply of materials used in blade manufacturing.
The scope of the Swancor contract goes beyond local requirements for blade materials and covers more than 50% of the direct materials value of blade manufacturing (including carbon tow, carbon pultrusion, resin, and bonding glue). The agreement also holds the prospect of global supply for all MHI Vestas projects. To support the blade materials agreement, Swancor announced a new joint venture is in the planning stages, noting that it is considering a partnership with Formosa Plastics Corporation.