Published: 20 October 2021

20 October 2021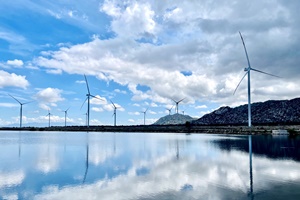 K2 Management (K2M) worked as owner's engineer on the final phase of a renewable energy project in Vietnam, which has incorporated the development of a salt production facility, powered by wind and solar.
The 88MW wind farm consists of 22 turbines and is now providing power to the salt facilities and the grid. K2M provided its wind development expertise to the project, working for two years towards end-to-end delivery, providing owner's engineer services that saw its teams assist in technical specifications, multi-contract negotiation, wind assessment, design reviews, bankable reporting, and construction follow-up. The wind farm is developed by a joint venture between AC Energy and BIM Group.