Published: 12 November 2019

12 November 2019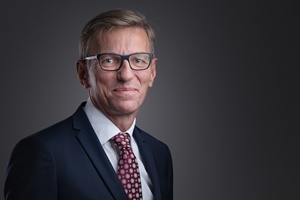 Johnny Thomsen appointed Co-CEO of MHI Vestas Offshore WindThe Board of Directors of MHI Vestas Offshore Wind has appointed Johnny Thomsen as the new Co-CEO of the company after the current Co-CEO, Lars Bondo Krogsgaard, has resigned.
Mr. Thomsen's career spans over 20 years of experience in the wind industry, including almost 10 years in senior executive leadership positions at Vestas. His most recent position within Vestas was Senior Vice President of Product Management. Mr. Krogsgaard joined MHI Vestas in 2018. The appointment of the Co-CEO is the role of the Chairman of the MHI Vestas Board of Directors as part of the joint venture agreement. From April 1 2018, Vestas holds the chairmanship of the joint venture board.