Published: 20 February 2020

20 February 2020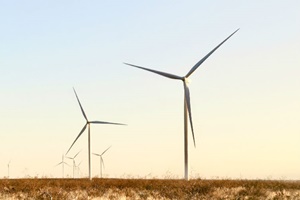 Xinjiang Goldwind Science & Technology (Goldwind) has announce that its Loma Blanca II project located in in Chubut province Argentina has reached commercial operation.
The Loma Blanca project consists of four separate wind farms wind a total capacity of 250MW (Loma Blanca I, II, III & VI). Goldwind's GW 3S smart wind turbines were selected for the Loma Blanca project. In 2018, partnered with EPC contractor Power China, Goldwind officially started with the construction of the wind farm.