Published: 17 April 2020

17 April 2020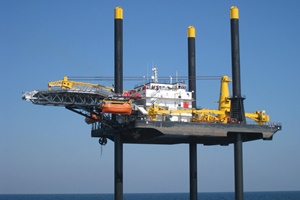 Fred. Olsen Windcarrier has been contracted by the Danish company Geo to supply a vessel for the preliminary geotechnical investigations for the Thor offshore wind project in the Danish North Sea. Fred. Olsen Windcarrier will utilise the Liftboat Jill to support Geo with the offshore borehole campaign.
The campaign is scheduled to commence June 2020. The purpose of the assignment is to acquire geotechnical and geological information about the subsurface to be used as a basis for developers to assess the soil conditions for the Thor project. Liftboat Jill is a self-propelled DP2 vessel and is equipped with 102 metre long legs, a rack and pinion hydraulic jacking system, a large cargo deck, and in addition to her main crane, crane coverage by three auxiliary cranes.