Published: 31 August 2017

31 August 2017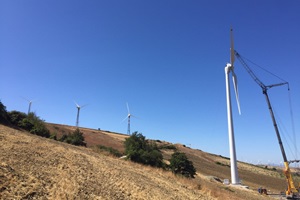 The DW61 900kW wind turbine has been installed at Montefalcone di Val Fortore for Gaia Renewable Energy.
This project was part of the GSE register, the Italian feed in scheme, that went public end of November 2016. End of February 2017 EWT signed the contract with Gaia Energy and started the project preparation mid-July.