Published: 20 September 2016

20 September 2016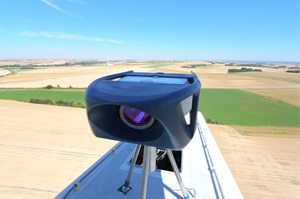 Epsiline has concluded a wind measurement campaign with a YawAdvisor in partnership with the company Valemo. The YawAdvisor gathered data on a commercially operated wind farm in the region of Loire-Atlantic, France.
The diagnostic report has indicated a significant misalignment of the yaw and recommends an investigation by the manufacturer and owner, to determine the cause of the misalignment. The corrective measures could include a recalibration of the traditional wind vane, or a correction of the NTF to take into account the Yaw error. Once the corrective measures have been implemented, a second campaign is recommended to validate the correction. It would also provide an ideal comparison of the power curves before and after the correction of yaw.