Published: 24 January 2022

24 January 2022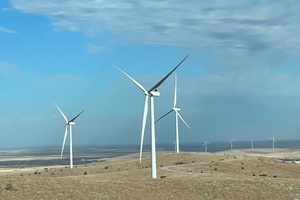 EDP Renewables North America (EDPR NA) has completed its first repowering project at the Blue Canyon II Wind Farm, which is one phase of the 423MW four-phase project located in south-western Oklahoma, USA.
Due to this repowering, the installed capacity of the project increases from 151MW to 162MW. EDPR NA anticipates the repowering operation of its Blue Canyon II Wind Farm to extend the project's life an additional 20 to 30 years. 73 of Blue Canyon II's 84 turbines were repowered, replacing each turbine's nacelle, blades, and top tower section. The turbines were upgraded from V80 1.8 MW machines to V110 2 MW machines.