Published: 14 May 2020

14 May 2020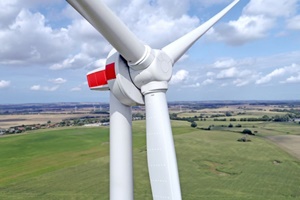 Hygro has started with the first construction phase of a hydrogen turbine in the Wieringermeer (the Netherlands) on the ECN Wind Turbine test field Wieringermeer. Enercon will supply a 4MW turbine with a maximum height of 180 meters as part of the hydrogen turbine.
This first phase entails the realisation of the wind turbine, and the completion of the project development of the hydrogen production system. The wind turbine is expected to be operational in the second quarter of 2021. During the project, the wind turbine and electrolysis are still physically separated, but will be aligned to each other. Hygro is able to start construction with financing from Triodos Bank and sustainable investment institution Meewind.