Published: 20 July 2020

20 July 2020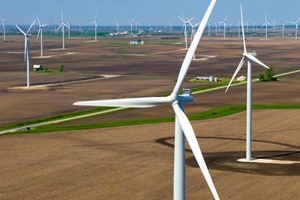 bp Wind Energy (bpWE) has agreed to acquire the remaining 50% interest in the bp operated, Fowler Ridge 1 wind asset from its current partner, Dominion Fowler Ridge Wind, a Dominion Energy subsidiary.
Located in central Indiana, USA, the asset includes 162 wind turbines with a total generating capacity of 300MW. Upon closing, this transaction will increase bpWE's net wind generation capacity by more than 15%, to 1,076 MW. The Fowler Ridge 1 transaction is expected to close before the end of the year, pending regulatory approval.