Published: 28 April 2017

28 April 2017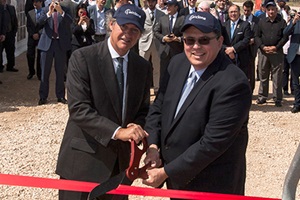 Acciona Energy has inaugurated the 93MW San Roman Wind Farm. San Roman will produce enough energy to power more than 30,000 homes in Southeast Texas.
Located near Brownsville, Texas and equipped with 31 AW125/3000 turbines manufactured by Acciona Windpower (Nordex Group), San Roman is Acciona's eighth wind farm in the US and brings the company's total US wind capacity to 721MW. Each turbine has a 125 metres diameter rotor on 87.5 metres high (hub height) steel tower.