Published: 17 March 2021

17 March 2021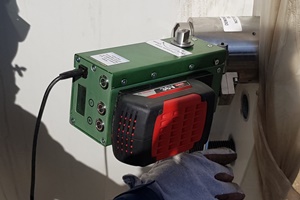 TensionPro has teamed up with smartTensioner to promote and develop new applications for the smartTensioner technology and software systems.
smartTensioner, based in Hamburg, Germany, has developed an integrated tensioner and smart electronic pump system. It features full control of the bolt tightening process, data management and reporting together with remote operation capability.