Published: 26 April 2022

26 April 2022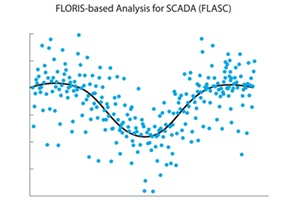 The National Renewable Energy Laboratory's (NREL's) Wind Energy Controls Research Team has announced the release of Version 3.0 of the FLOw Redirection and Induction in Steady State (FLORIS) wind farm controls software.
FLORIS
optimises flow control strategies so that existing wind energy facilities can improve productivity and future projects can maximize profits. Some of the improvements that are now available to academics, manufacturers, developers, and small businesses include:
Improved computation speeds for calculating wind farm annual energy production
Enhanced offshore wind farm models
Mixed-turbine-model capabilities
FLORIS-based Analysis for Supervisory Control (FLASC) companion repository.
FLORIS was developed by NREL and Delft University of Technology with support from the U.S. Department of Energy Wind Energy Technologies Office. Funding was also provided by the National Offshore Wind Research and Development Consortium.