Published: 20 December 2017

20 December 2017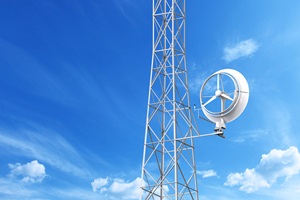 Halo Energy, a maker of small-scale wind turbines for on-site generation, has acquired wind-turbine technology developed by Ogin. Halo Energy plans to incorporate this technology into its small-scale wind platform offering sub-10kW turbines.
The small scale wind turbines are suited for on-site generation for telecommunications towers, offshore oil & gas rigs, commercial and industrial facilities, and mobile power plants. Halo Energy is currently incorporating the Ogin technology into its existing 5kW turbine design and expects to have an operating unit by year-end which it will use for performance validation. Halo Energy's 5kW turbine will have a 3.5-meter diameter.
Related Articles
Natural Power has further strengthened its services in North America by appointing wind technical professional, Scott McDonald.   Formerly of AWS Scientific (AWS Truepower), PPM Atlantic Renewable, Ib ...Windtech International - Windtech International is the worldwide information magazine for the wind energy industry. It provides the ideal forum for the promotion and explanation of new products, techniques and applications. This trusted and well-respected source of information is read regularly by an increasing readership

The New Zealand Superannuation Fund has invested US$ 55 million in US company Ogin Inc., a privately-owned developer of wind turbines.   Ogin has used aerospace technology to develop a smaller, high-p ...Windtech International - Windtech International is the worldwide information magazine for the wind energy industry. It provides the ideal forum for the promotion and explanation of new products, techniques and applications. This trusted and well-respected source of information is read regularly by an increasing readership