Published: 26 November 2018

26 November 2018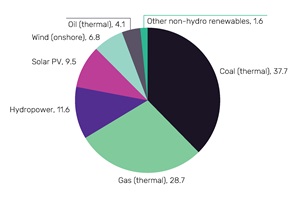 Australia has not been able to decommission its coal-fired power plants at the pace originally envisaged, which has turned out to be its biggest stumbling block in fast tracking renewable energy development, according to GlobalData.
GlobalData's latest report, 'Australia Power Market Outlook to 2030, Update 2018 – Market Trends, Regulations, and Competitive Landscape', reveals that the coal-rich nation has been decommissioning its coal-fired power plants at a slower pace while still encouraging the development of renewable power plants, leading to surplus generation. Consequently, the country has been forced to slow down the pace of renewable energy development. Australia has vast unused renewable potential and aims to generate 23.5% of its energy from renewable sources by 2020, in accordance with the extended Mandatory Renewable Energy Target. As of 2017, coal dominated the Australian power mix, with a share of 37.7% of the total installed capacity, followed by gas with 28.7%. Australia has substantial coal reserves, which account for the dominance of this fuel in the power generation mix. The country's coal reserves represent around 14% of the world's black coal resources. Additionally, the country has 29% of the world's uranium resources and almost 1.9% of its gas resources.