Published: 10 May 2023

10 May 2023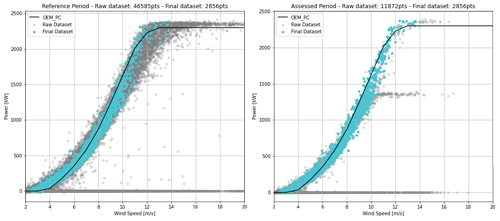 Assessing the Impact on Wind Turbine Energy Production
Wind turbine upgrades can potentially yield performance enhancements and an increase in annual energy production (AEP). However, the precise influence of such upgrades can be difficult to quantify, mainly due to uncertainty in the wind speed measurement and complex operational conditions. This article explores an innovative approach to the use of 10-minute SCADA data for quickly and cost-effectively evaluating the effectiveness of upgrades and the impact on wind turbine performance. Operational data is used selectively in order to match conditions before and after the upgrade, and remaining uncertainties are quantified in order to deliver results with a defined level of precision.
By Julien Tissot and Christopher Gray, i4See Tech, Austria
Want to read full articles? Sign up free of charge and login and read the full text of published articles on our website.