Published: 07 April 2023

07 April 2023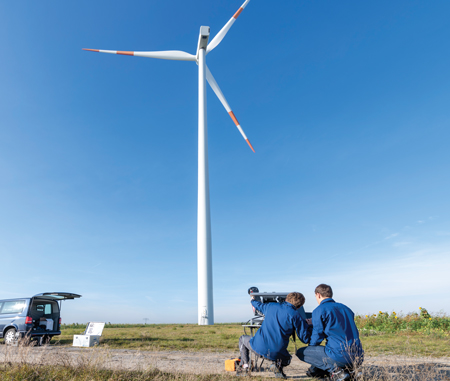 Combining Infrared Thermography and AI
Rain erosion can significantly impact wind turbine performance and maintenance costs, particularly affecting the leading edge of turbine blades. This erosion can cause pitting, surface roughness and even cracks, which compromise blade integrity while reducing aerodynamic efficiency and energy output. Energy output loss due to rain erosion is known to be approximately 0.5 to 2% and in some severe cases even more. The consequences of this damage could increase maintenance and operation costs. Traditional inspection and maintenance methods cause turbine downtime, leading to lost revenue. Modern non-destructive testing technologies such as infrared thermography combined with artificial intelligence for data analysis can provide an efficient solution to detect rain erosion on operational wind turbine blades, minimising the impact on maintenance and operation costs.
By Michael Stamm, Somsubhro Chaudhuri and Daniel Hein, BAM, Germany
Want to read full articles? Sign up free of charge and login and read the full text of published articles on our website.