Published: 13 February 2023

13 February 2023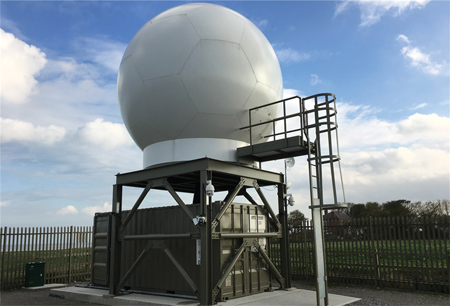 Using Doppler Radar to Document Wind-Energy-Relevant Flow Fields
Specialised Doppler radar has continued its emergence as a powerful, complementary technology to provide remotely sensed maps of the wind to serve a broad range of wind energy interests. Rapid scan speeds, excellent along-beam resolution and a large maximum range allow for the simultaneous capture of wind flow fields at disparate scales of motion. Hence, the measurement tool contributes information concurrently to a wide range of issues facing the industry while also collecting weather insights to bolster operational decision-making. The combined deployment of two or more radar systems allows for the construction of synthesised wind fields where the full horizontal wind vector can be resolved over a three-dimensional domain horizontally covering an entire wind farm and vertically extending through the depth of the rotor sweep. As the cost of the early-stage technology continues to decrease in the face of growing wind turbine and wind farm deployment size and complexity, Doppler radar sits uniquely positioned to expand its contribution to the industry in the coming years.
Brian Hirth and John Schroeder, SmartWind Technologies, Lubbock, Texas, USA
Want to read full articles? Sign up free of charge and login and read the full text of published articles on our website.