Articles
Published: 31 January 2018

31 January 2018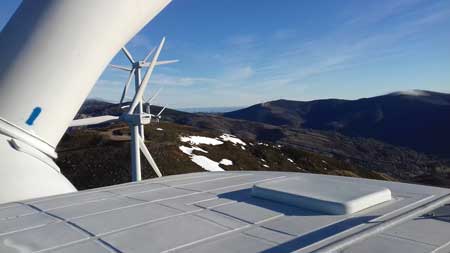 Condition Monitoring of Wind Turbines Using Non-Contact Acoustic Sensors
The reliability of drive-train components in wind turbines is still a problem. The failure of a wind turbine's main components (i.e. gearbox, generator, etc.) usually lead to extended downtime that reduces the power generation capacity and increases the levelised cost of energy (LCOE). Vibration-based condition monitoring (CM) strategies have been widely used to reduce the downtime and schedule the maintenance programmes efficiently. However, there remain some drawbacks such as the excessive costs and intrusiveness due to contact of the accelerometers with the machinery. To solve these issues the CMDRIVE project seeks to develop a novel low cost CM solution for the drive-train based on non-contact acoustic sensors. This article describes the features of this new system including its advantages and the results of field trials in a real wind turbine.
By Juan Luis Ferrando, Senior Project Manager, Inesco Ingenieros, Spain
Want to read full articles? Sign up free of charge and login and read the full text of published articles on our website.