Published: 09 April 2018

09 April 2018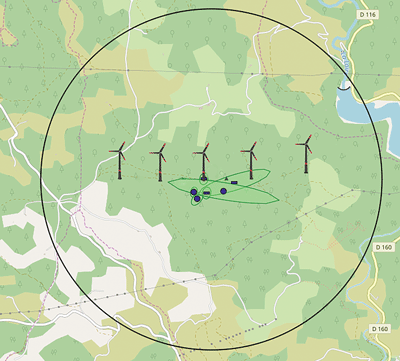 An Evaluation of Lightning Locating Systems to Prevent Risk
Wind farms are known to be particularly exposed during thunderstorms and workers on site are prone to lightning strikes. Thunderstorm warning systems are widely used to prevent lightning related accidents and are already employed in several sectors such as industry, utility networks, leisure activities, transport and civil protection. This article outlines how lightning locating systems can provide an early warning, taking into account the needs of the operators to be notified with a sufficient lead time to apply safety procedures.
By Stéphane Schmitt, Product Manager and Head of Marketing, Meteorage, France
Want to read full articles? Sign up free of charge and login and read the full text of published articles on our website.